Welcome to Royal Pains Wiki
A wiki devoted to Royal Pains that anyone can edit.
Main Characters
Featured Article
Royal Pains is about a New York City doctor, Hank Lawson (Mark Feuerstein) who is fired after a hospital trustee dies under his supervision. He subsequently loses all possibility for another job in medicine when his original hospital reports his name to every single hospital in the country, and breaks up with his fiancée whom is fed up with him. He falls into depression and sits at his apartment eating junk food and watching soaps and movies in his underwear while workers hired by his ex-fiancée clean out his home of "their" possessions. Hank's brother, Evan R. Lawson, goes to his apartment and finds Hank's state has not changed. Evan decides to bring him to a weekend in the Hampton's to cheer his brother up. After faking himself as family to get into a party held by (Read more...)

Helping out
To write a new article, enter the title in the box below.
Not sure where to start?
Try looking at Recent Changes to see what people are working on
Browse through Wanted Pages to see which articles we most need!!
Click on any red link to start an article on that subject.
Medical Shows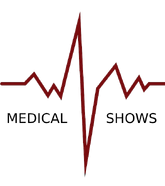 A Gifted Man • Body of Proof • Black Box • Call the Midwife • Chicago Med • Code Black • Crossing Jordan • Doctors • Dr. Quinn, Medicine Woman • Emergency • Emily Owens M.D. • E.R. • Grey's Anatomy • Hawthorne • Heartbeat • Holby City • House • The Good Doctor • Knick • The Mob Doctor • Nip/Tuck • Nurse Jackie • New Amsterdam • The Night Shift • Nurses • The Pretender • The Resident • Royal Pains • Saving Hope • Scrubs • Station-19 • St. Elsewhere • Third Watch
Featured Character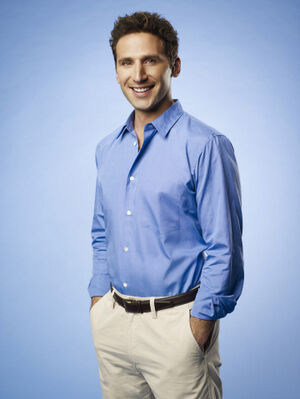 Hank is a handsome, smart, talented and innovative doctor in his mid-30s who thinks fast on his feet, solving even the most unexpected problems like a "Medical MacGyver."
Current Events
Royal Pains returns on Thursday January 20th with Mulligan. Check you local listings!!!
Blogs
In Royal Pains two year career, I can't believe no ones written a blog! I've done some work on the Burn Notice Wiki, and would love to work on this Wiki too. I've been watching USA for years, and lov…
USA Network Series on Wikia